Rug Inspection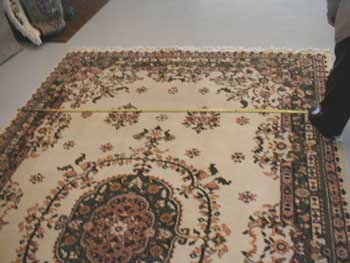 Inspection
After receiving your rug, we will measure your rug, inspect the face, back, sides and fringe. Defects are noted and if repairs are necessary, you will be notified. We will then give you a call with our quote for all of the services you requested.
Each rug is handled individually.

Rug Dusting
The gentle beating action of this machine removes sand, soil, and other loose matter.
The most frequent complaint from customers about their rugs after cleaning is that sand and soil were not removed.
Our process virtually eliminates that problem.